Trans, Non-Binary or Intersex (TNBI)
We have a new service that involves inviting people who identify as trans, non-binary or intersex (TNBI) for an annual holistic review. This includes physical, mental and sexual health. We will also talk about cancer and other screenings.
This has been started to help tackle health inequalities in the TNBI community and to try to break down barriers in accessing healthcare. Some may feel it is not necessary for them to have this review but for others it may be welcome.
We realise that using the term TNBI may not fit with how you identify, and we apologise if that is the case.
The appointment can be face-to-face, phone or video call. Face to face is ideal so that we can check your height, weight, blood pressure and pulse. However, if you would prefer you can check these things in reception in advance and then have a phone or video consultation. The appointments are 40 minutes long.
COVID-19 and flu vaccinations for people with ongoing health conditions
If you have an ongoing, or long-term health condition, your NHS is encouraging you to book your free COVID-19 and flu vaccination as soon as possible.
For some, flu or COVID-19 can be very dangerous and even life-threatening. Vaccines reduce the risk of serious illness in colder months.
It is important to top up your protection, even if you have had a vaccine or been ill with flu or COVID-19 before, as immunity fades over time and these viruses change each year.
We are contacting our patients who have an ongoing health condition who are eligible to receive the vaccinations and inviting you to book an appointment.
Alternatively, eligible adults can book their flu and COVID-19 vaccinations by visiting www.nhs.uk/seasonalvaccinationsor on the NHS App.
Those who can't get online can also make a booking at one of the same sites by calling 119 for free.
For further information about the COVID-19 and flu vaccination programme, please visit: Covid-19 and flu vaccinations - Sussex Health & Care (ics.nhs.uk)
Frequently asked questions
How is it decided who is eligible to get the flu and COVID-19 vaccines for free on the NHS each year?
The flu and COVID-19 vaccine programmes aim to reduce the number of people that get se-riously ill and reduce the spread of the viruses. The government decide which groups will be eligible for free vaccines on the NHS. Their decision is based on the independent advice of clinical experts in the Joint Committee on Vaccination and Immunisation (JCVI) who review the latest clinical evidence and data
Which health conditions make me eligible for a COVID-19 vaccination?
The COVID-19 vaccine is offered to those with a serious health condition.
Those that can get the COVID-19 vaccine due to a health condition are broadly similar to those that can get a flu vaccine including:
•respiratory conditions, ie poorly controlled asthma
chronic pulmonary disease, including emphysema and bronchitis, cystic fibrosis
diabetes
•heart conditions such as coronary heart disease or heart failure
•being very overweight –a BMI of 40 or above
•chronic kidney disease
•liver disease, such as hepatitis
•neurological conditions, ie Parkinson's disease, motor neurone disease, multiple sclerosis (MS) or cerebral palsy
•a learning disability
•those with a severe mental illness
•problems with your spleen, eg sickle cell
•a weakened immune system as the result of conditions ie HIV and AIDs or taking steroids or chemotherapy
If I have had a flu or COVID-19 vaccine before, do I need to get it again?
If you are eligible for the flu or COVID-19 vaccine, it is important to top up your protection, even if you have had a vaccine or been ill with flu or COVID-19 before, as immunity fades over time and flu and COVID-19 viruses change each year.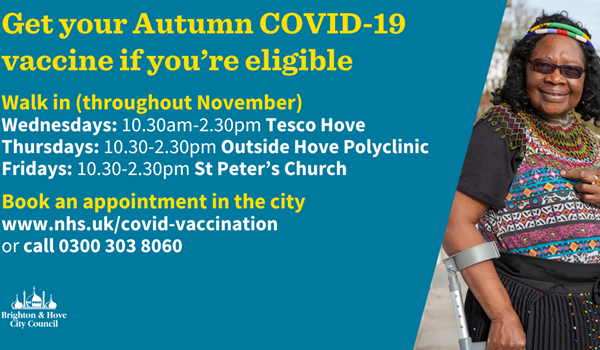 Hospital appointment waiting times
We have been informed that there is currently a long waiting list for outpatient appointments
If your GP has referred you for a hospital outpatients appointment and you have not received your appointment information within 18 weeks from the date you were referred, please contact BSUH Outpatients on 0300 303 8360.
Referrals can often take weeks/months for triage from submission due to current extensive demand for services. Until referrals are triaged by a specific service, patients are unable to access information via the outpatients system.
Please also note that, if a referral is submitted as urgent by a clinician, this does not necessarily ensure that it is treated as urgent by the service and may be downgraded to routine at the discretion of the triaging consultant following local protocols and pathways.
Please do not contact us regarding your appointment waiting time as unfortunately this is outside of our control.
St Peter's Health Centre
What to do if your condition has deteriorated, and you are waiting for a hospital appointment
Unfortunately, following the pandemic, hospital waiting times for procedures and appointments have increased. If you are waiting for a procedure or appointment at the hospital please do not contact the practice about this, as we do not have access to the hospital appointment or waiting list system. Please see below numbers and contact the department directly.
BSUH Hospitals Outpatients: 0300 303 8360
MSK (musculoskeletal service): 0300 303 8063
Wellbeing Service: 0300 002 0060
Diabetes Care For You: 0300 373 1886
Dermatology Outpatients: 01273 665140

If your condition has worsened please contact the outpatient department to enquire when your appointment will be. The details of the outpatient department should be on any correspondence that you have received from the hospital. If you feel that your symptoms are more severe and that the appointment time is too long, then please contact the specialist's secretary to ask the specialist reviews your referral in light of your new symptoms. The number and email for the specialist secretary should be on the correspondence which you have received from them. If you are unable to contact outpatients or the specialist secretary then please contact the Patient Advice and Liaison Service (PALS). If you are concerned that your new symptoms may not be related to your original condition then you should let us know, and we can assess, advise, and manage your new condition.
Thank you
Important news for patients and visitors to St Peter's Health Centre
Latest new on our new premises
The contractors working on our premises are in the process of changing. This unfortunately has slowed progress and we are now looking at completion in 2024, most likely around Feb or March.
We are sorry about this and I'm sure you will appreciate that this is completely out of our control.
Therefore we will not be closing our Albion Street site as early as anticipated.
Regards
Carol Witney, Managing Partner
PLEASE NOTE THIS IS A COMPUTER GENERATED IMAGE OF THE COMPLETED BUILDING & ONLY THE BACK HALF IS CURRENTLY BUILT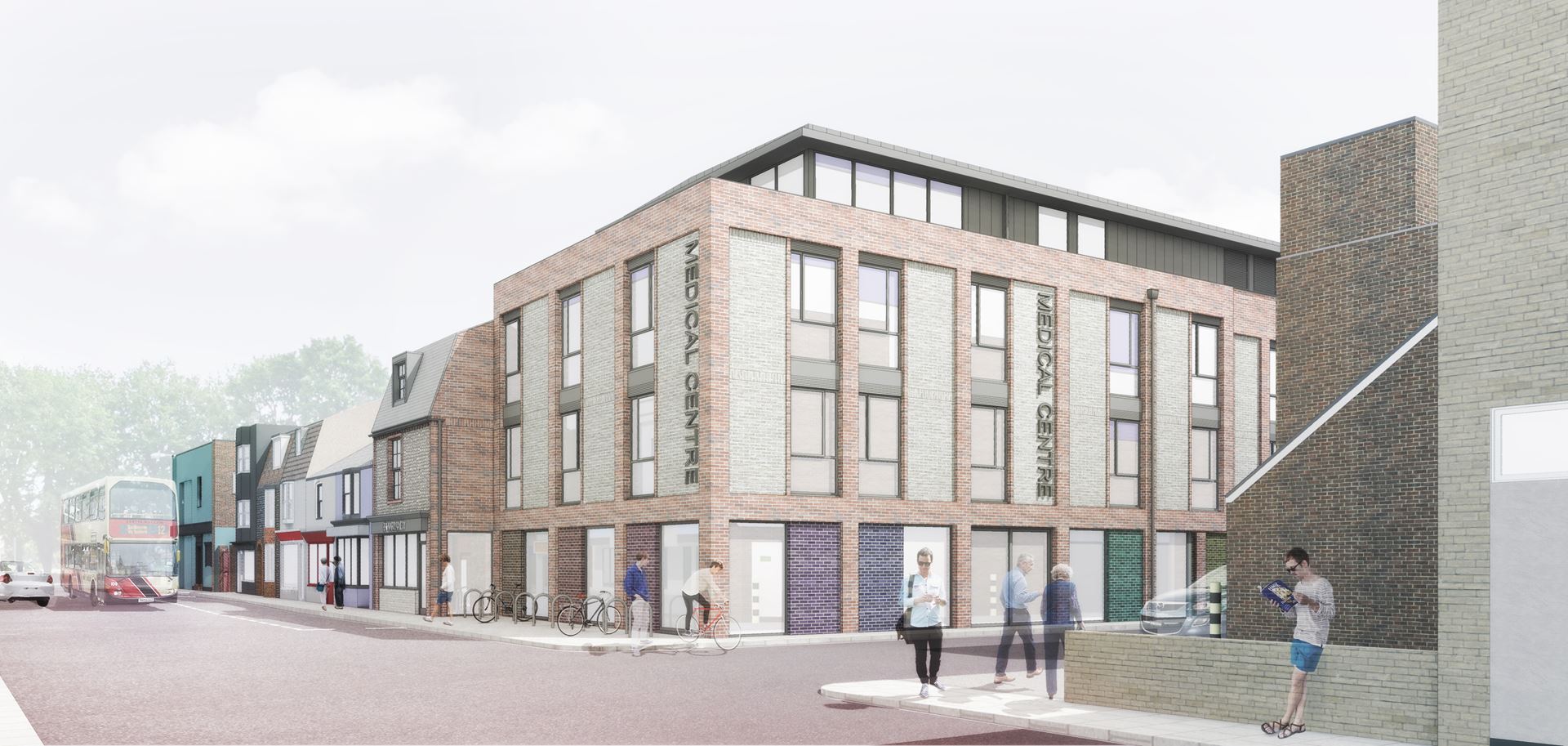 Extended Access
Through our partnership with Brighton and Hove Federation, patients now have access to additional appointments from 18.30 to 20.00 weekdays and 09.00 to 17.00 Saturday and Sunday.
These include remote and face to face GP appointments as well as appointments with a nurse, pharmacist or health care assistant.
Specialist clinics are also being available (e.g. menopause and womens health). Please refer to the Federations website, https://www.brightonandhovefed.co.uk/enhanced-access, for updates.
Access to these clinics is by contacting thepractice in the normal way. These appointments might be held at a different location to the practice and are subject to availability.
Brighton & Hove Federation
Brighton & Hove Federation (brightonandhovefed.co.uk)
Primary Care for our local community.
Brighton and Hove Federation includes all 32 GP practices in Brighton and Hove. The website is new and will be constantly developed and updated. Please bookmark it to keep up to date.
IMPORTANT INFORMATION
Important message for patients and visitors to St Peter's Health Centre
Albion Street Surgery will be closed on Fridays for the foreseeable future from the 28th April 2023.
Albion St will also be closed on the following dates:
Wednesday 6th December
Monday 11th December
Thursday 14th December from 1pm
Monday 18th December
Wednesday 20th December
Thursday 21st December
We will be operating as normal but from our Oxford Street site.
Apologies for any inconvenience caused.
Welcome to St Peter's Health Centre
What is our Vision? (why are we here?)
To help our patients become happier and healthier
What is our Mission? (what do we do?)
The St Peter's team supports the delivery of the best possible healthcare in partnership with our patients
What are our Values? (our ethos)
Supportive:
We value teamwork and good morale
We are inclusive and non-judgemental
We treat people with respect and kindness
We encourage patients to help themselves
Sustainable
We are financially secure
We manage business risks
We strive for sustainable work-life balance and job roles
We limit our environmental impact
Accountable
We acknowledge our mistakes and learn from them
We provide the best care we can within our resources
We hold patient safety paramount
We value the trust patients put in us
Aspirational
We are optimistic
We invest in developing our service and people
We train the workforce of tomorrow
We embrace improvement & innovation
As well as a source of information about our practice, we hope our website will also serve as a useful resource for health-related information. Please take a tour and send us any feedback you may have, as we are dedicated to providing you with the best possible experience - both in our surgery and online.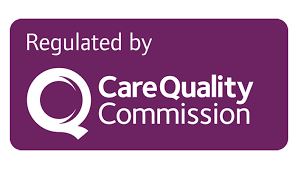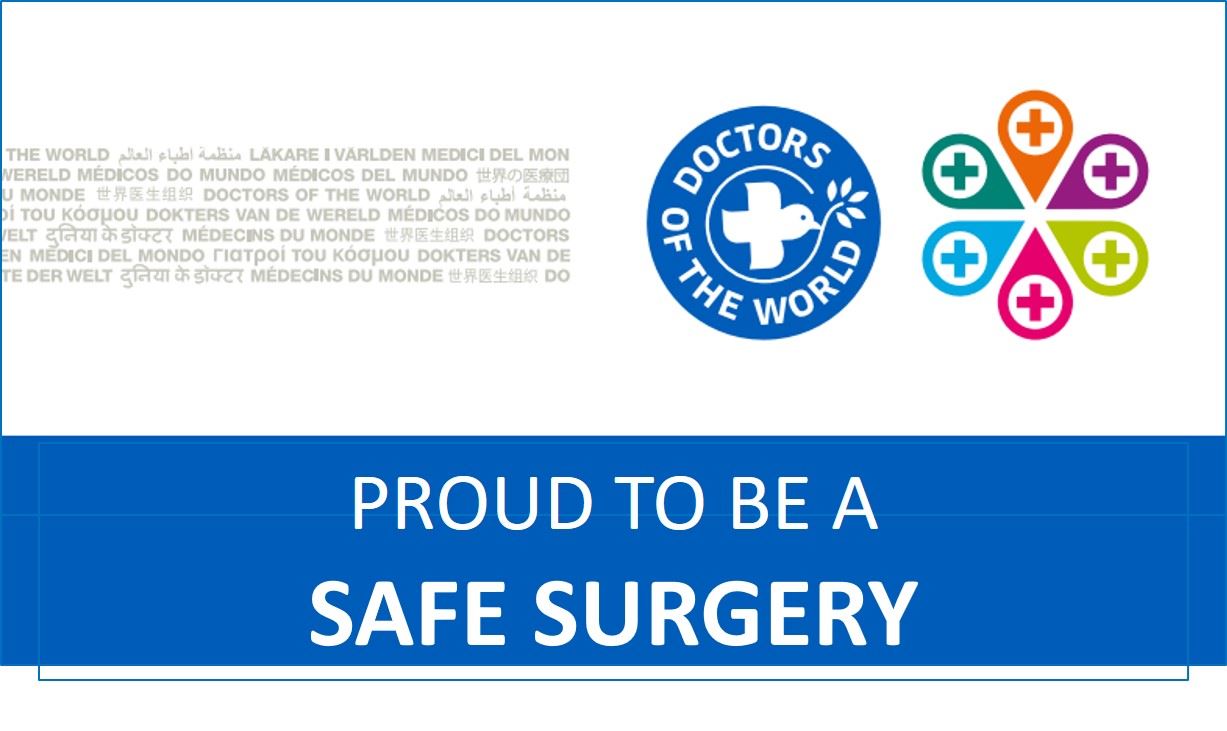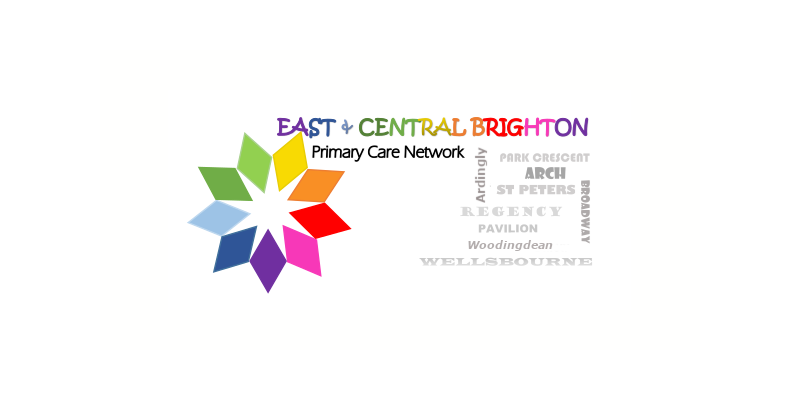 East & Central Brighton Primary Care Network Community Interest Company (E&CB PCN CIC)
St Peter's Health Centre is proud to be part of the above network. Please click on the link below to see what it means to you.
Here are a couple of important links for you to see what is going on.
Community Groups (gpweb.org.uk)