Dear patients and other callers
I would like to apologise for the problems some callers have experienced in getting through to St Peter's. This must have been incredibly frustrating for you. We have been working hard with our telecom providers and we understand that all the problems have been resolved. We have purchased some additional software in the form of tools which will help us monitor more closely the number of calls we are receiving and the time callers are waiting.
We are receiving over 1000 calls regularly on Mondays with slightly less on other days of the week.
If you are able to use our website for self-care and eConsults, this would be much appreciated, therefore leaving the phone lines less busy for patients who do not have access to the internet. If you are calling to book nurse appointments, blood tests and anything is not urgent, please try to call when our lines are less busy – after 9.30 am. Thank you.
With kind regards on behalf of the practice
Carol Witney, Managing Partner
COVID Vaccination Clinics
Clinics at the Racecourse
07/10/2021 Thursday All DAY - PREBOOKED BOOSTERS AND WALK IN 1ST AND 2NDS
08/10/2021 Friday AM only - PREBOOKED BOOSTERS AND WALK IN 1ST AND 2NDS
09/10/2021 Saturday AM CEV 12-15 PREBOOKED ONLY – PM - PREBOOKED BOOSTERS AND WALK IN 1ST AND 2NDS
10/10/2021 Sunday ALL DAY - PREBOOKED BOOSTERS AND WALK IN 1ST AND 2NDS
Mobile Vaccination Unit
Monday 4th October 10:30 - 14:30 Mill View Hospital/Hove Polyclinic, BN3 7HZ
Tuesday 5th October 10:30 - 14:30 St Mary Magdalane Church, BN1 9EL
Wednesday 6th October 11:00 - 16:00 Tesco, Church Road, BN3 2DL
Thursday 7th October 11:00 - 16:00 Lower Place Car Park, Newhaven, BN9 9FA
Friday 8th October 10:30 - 14:30 St Peter's Church, BN1 4GU
Saturday 9th October 10:30 - 14:30 Rainbow Hub, BN2 1TP
Saturday 9th October 10:30 - 16:00 Hove Lawns, BN3 1HJ
Sunday 10th October 10:00 - 17:00 The Bevvy, BN2 4TF
Booking line: 0300 303 8060.
You are able to get a free taxi if you have absolutely no means to get to and from your appointment. Ask for details when you book your appointment.
Important Information About Blood Tests
There is a national shortage of blood bottles which is expected to last until at least 17th September 2021. This is affecting every healthcare provider.
We have therefore been told by the NHS to postpone all non-urgent blood tests.
We will:
Review all of the required blood tests to determine those that can safely be delayed.
Advise you if we feel that you urgently require having blood taken to assist your treatment.
Add your name to a waiting list to rearrange your blood test.
Advise you when the situation changes.
We are extremely sorry for the inconvenience. This is something that is completely out of our control.
Update on global shortage of blood tests equipment – what it means for patients
A supplier to the NHS has advised us of a global shortage of some equipment used for taking blood tests.
Anyone who needs a test for urgent health problems (e.g. two week wait appointments), will still get one but where your clinician recommends that it's safe to do so, then you may be asked to come back for a test at a later date, or your appointment may be rescheduled.
Given the nature of the shortage, we cannot give an exact date for when a test will be rescheduled, but please be assured that if your condition or symptoms require it, then you will get a test, and we will be re-booking your test when supplies become more easily available.
If your condition or symptoms change or get worse, please contact the NHS as you would normally.
PANDEMIC UPDATE
Thank you to ALL our patients for your patience with the changes we have put in place to ensure safety for everyone.
You will notice that not all staff are still in scrubs but rest assured, all infection control procedures are being followed.
It is important to continue to maintain Space, Handwashing and Masks.
In line with Government guidance, patients are required to continue wearing a face covering when coming to the practice. Face coverings primarily protect others, so doing so – unless exempt – is key to preventing spread of infections.
Please also continue to respect 2 m social distancing.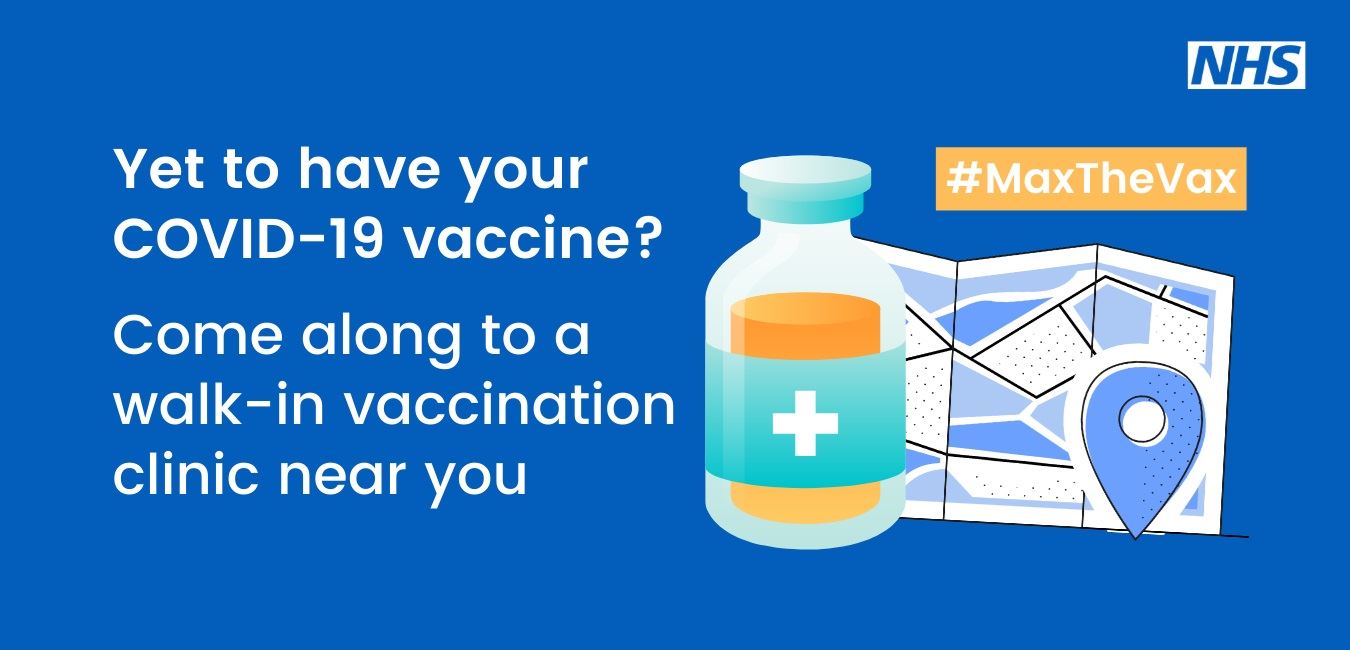 Sussex Covid-19 Vaccination programme
Self-referral for termination of pregnancies
Patients can now self-refer to the new provider of termination of pregnancies in Brighton and Hove - MSI Reproductive Choices.
St Peter's is proud to announce...
We have recently committed to buy fairtrade tea and coffee for our staff - rather than going for the cheapest option. This is because we believe it is contradictory - and unethical - to provide healthcare using goods and services that may harm the health of others - whether fellow workers overseas or future generations.
Many tea and coffee farmers do not receive a fair price for what they produce - and suffer harsh, unsafe working conditions. Buying fairtrade is a powerful opportunity to improve the health and wellbeing of these workers - and we believe our commitment to support this is an important demonstration of our core values.
For workers on Fairtrade plantations, there is investment in better housing, better schools and medical facilities - as well as the elimination of child labour. Fairtrade standards also help protect the environment through strict rules on pesticides, energy use and biodiversity.
We believe we can help make a difference - and that, through this commitment, we are consistent in our responsibilities for health, now and in the future, through the everyday choices that we make. We'd like to know what you think.
Dr Rachel Cottam
RCGP Green Impact for Health Award
Did you know that the climate crisis has been recognised as the greatest risk to health this century - but also the greatest health opportunity, reaping huge rewards for health.
It is estimated that 5.4% of the UK's carbon emissions are from the NHS. This is equivalent to all the planes taking off from Heathrow in an average year (pre-pandemic!) At St Peter's we are taking seriously the importance of living and practising sustainably. We have recently signed up for the RCGP Green Impact for Health Award, and have identified key areas where we can focus our attention, some clinical, some not. These include:
Ensuring we buy Fairtrade products where we can. Fairtrade products guarantee a fixed income for some of the poorest farmers in the world
Reducing waste and increasing recycling
Using 'active' modes of travel where we can
Reducing our use of paper - and making sure our paper is sustainably sourced
Looking at some aspects of our prescribing. This might include working with you to make sure you know what your medications are for, ensure that you actually want them! - and know how to take them most effectively. If you use an inhaler, you might also want to talk to us about those inhaler options which emit less toxic greenhouse gases - as well, of course, as remembering to take any used inhalers back to the pharmacy to be appropriately disposed of.
There are also things you can do:
You can talk to us about how we might support you to manage your condition most effectively.
You can try to use 'active' methods of travel - good for you and good for the planet, the health of our children and future generations.
Using online consultation when it's an appropriate way to find the care you need
Or you could try reducing the amount of meat and dairy you eat - even if just on one or two days of the week, this is one of the biggest environmental impacts you can have and there is lots of support available to you. Take a look at Veganuary and Meat Free Monday or try something like Dairy Free Tuesdays. There are lots of recipes online to inspire you if you want to make small changes to what you eat.
And of course you might have ideas for us. If so, please let us know!
Dr Rachel Cottam & the St Peter's Team
Any digital image/photo submitted as part of an online consultation, will be stored within your clinical notes
Patients should note that they may with their consent be asked to provide a photograph or screen shot of an area of their body under discussion. This will be requested under strict rules, that will be explained by the consulting clinician. No digital images will be requested or accepted without the patients consent and no images requested of a patients full face, children, or intimate areas. Please note any digital image submitted as part of an online consultation, will be stored within your clinical notes.
Support for Deaf Patients
SignLive's new partnership CCGs (BSL Clip)
Try the new NHS App
If you're a patient at our practice you can now use the new NHS App, a simple and secure way to access a range of NHS services on your smartphone or tablet.
You can use the NHS App to check your symptoms and get instant advice, book appointments, order repeat prescriptions, view your GP medical record and more.
If you already use SystmOne online you can continue to use it. You can use the NHS App as well.
For more information go to www.nhs.uk/nhsapp
The Sussex Health and Care Partnership is made up of local NHS organisations and councils working together to provide the best health and care services for the people of Sussex.
Patients and the public are at the heart of what we do. We strongly believe that involving the public in planning NHS and social care services is key to ensuring that they meet the needs of the population that we serve, which is why we are holding the Big Health and Care (socially distancing) Conversation across Sussex.
This initiative will pick up where we left off with conversations we have been having with local people over the last few years about health and care services. Feedback from our communities has previously informed how we shaped our priorities for, and delivery of, health and care services, to make sure they work for our local population.
The Covid-19 pandemic changed the nature of how health and care services are delivered, in a very short time period. Services had to adapt and change to ensure patients and our staff were protected, which meant that the way people accessed health and care services changed, at a time when we were all also adapting to life in lockdown.
We want to make sure that we understand what this has been like for people if they have needed to use our services, or if they work for the NHS or social care locally – what has worked well, and what could have been better? If you didn't access services when you thought you needed to, why not? What changes should we maintain, and what needs to go back to normal as much as possible?
There will be a number of themes running during the project and the current theme is mental health and wellbeing
We have created a digital platform for people to engage with us during the pandemic. This is your chance to tell us your experiences, ask questions and share your ideas as we move towards restoring services. To share your experiences, ask a question or take part in a poll, please visit
https://yoursaysussexhealthandcare.uk.engagementhq.com/the-big-health-and-care-socially-distancing-conversation
How to contact the team if you are not online
Call the team: 01903 708411
Write to the team using our freepost address:
FREEPOST
RTUZ-ECYG-ERRK
Attn: Public Involvement Team
NHS Brighton and Hove Clinical Commissioning Group
Hove Town Hall
Norton Road
Brighton
BN3 4AH